YouTube Creators for Change Brand Identity
Agency:
Hello Monday

Client:
YouTube

Role:
Senior Art Director

Year:
2018
YouTube Creators for Change is an ongoing global initiative that spotlights inspirational Creators who use YouTube to foster productive conversations around tough issues and make a positive impact on the world.
For a generation who spend the majority of their life online and are heavily influenced by video content they find there, YouTube Creators for Change provides a counter-narrative to combat the extremism, hate speech, and xenophobia they encounter. Because no matter what kind of videos we make, we all have the power to help create the world we want.
Agency:
Hello Monday

Client:
YouTube

Role:
Senior Art Director

Year:
2018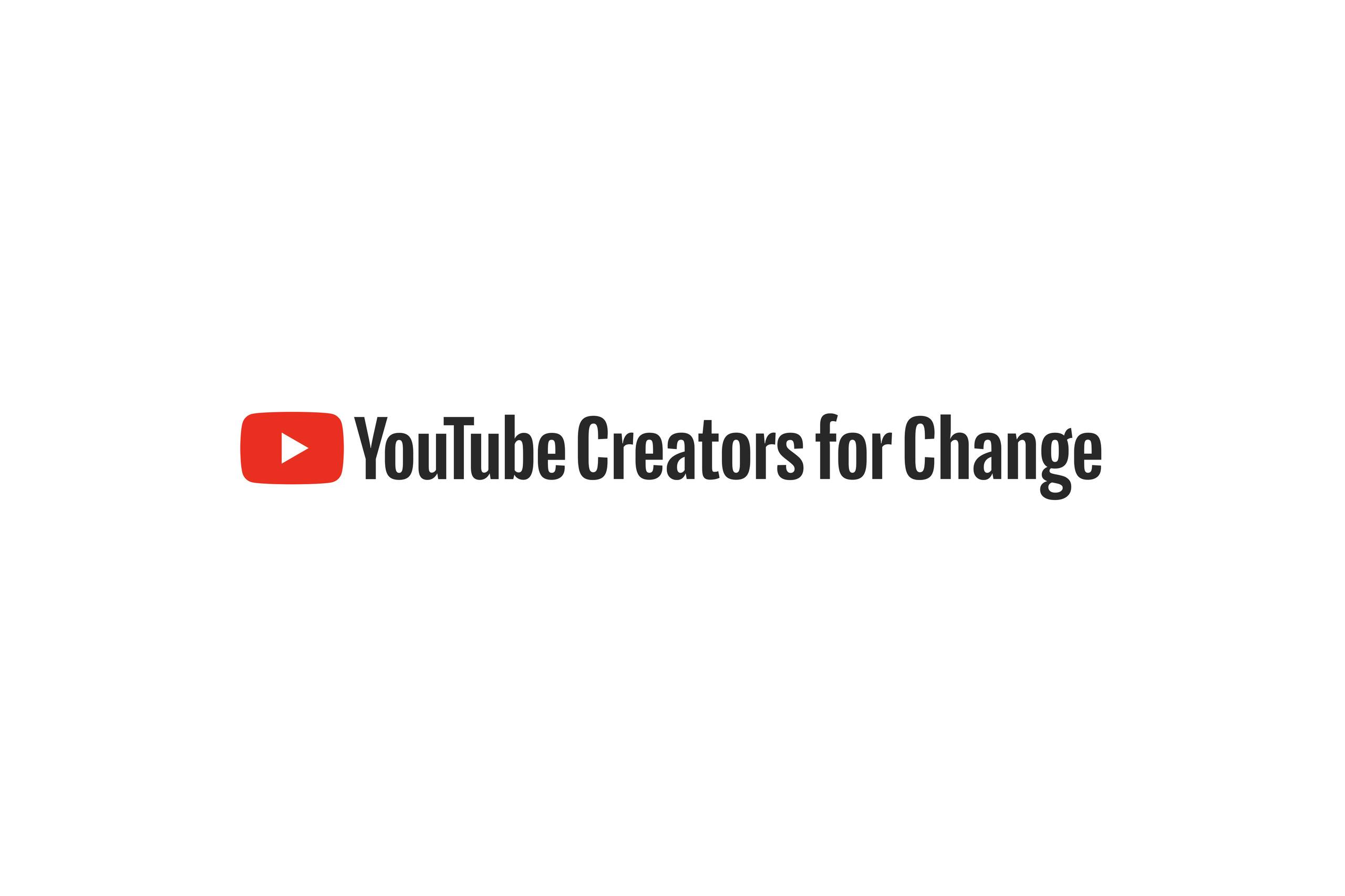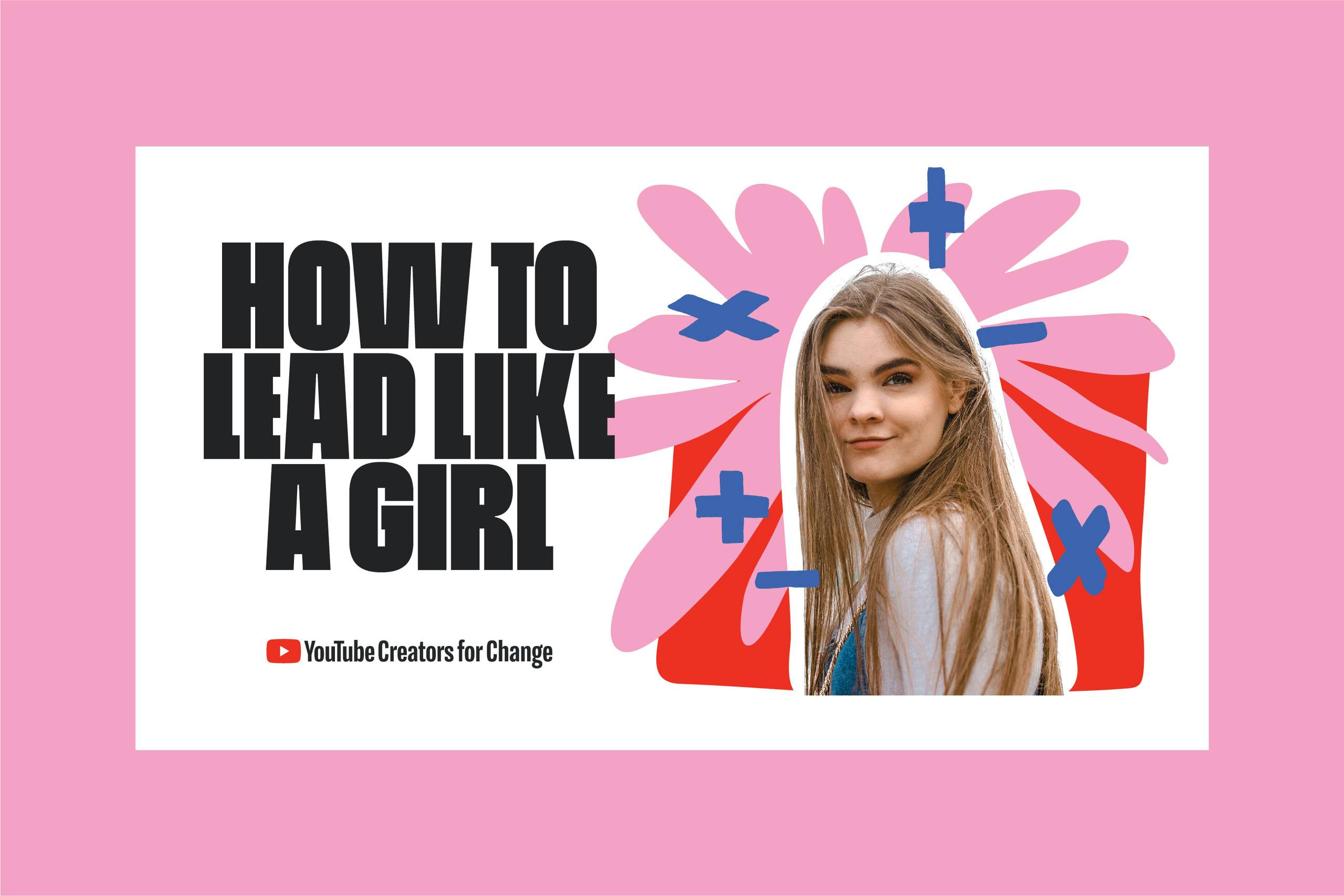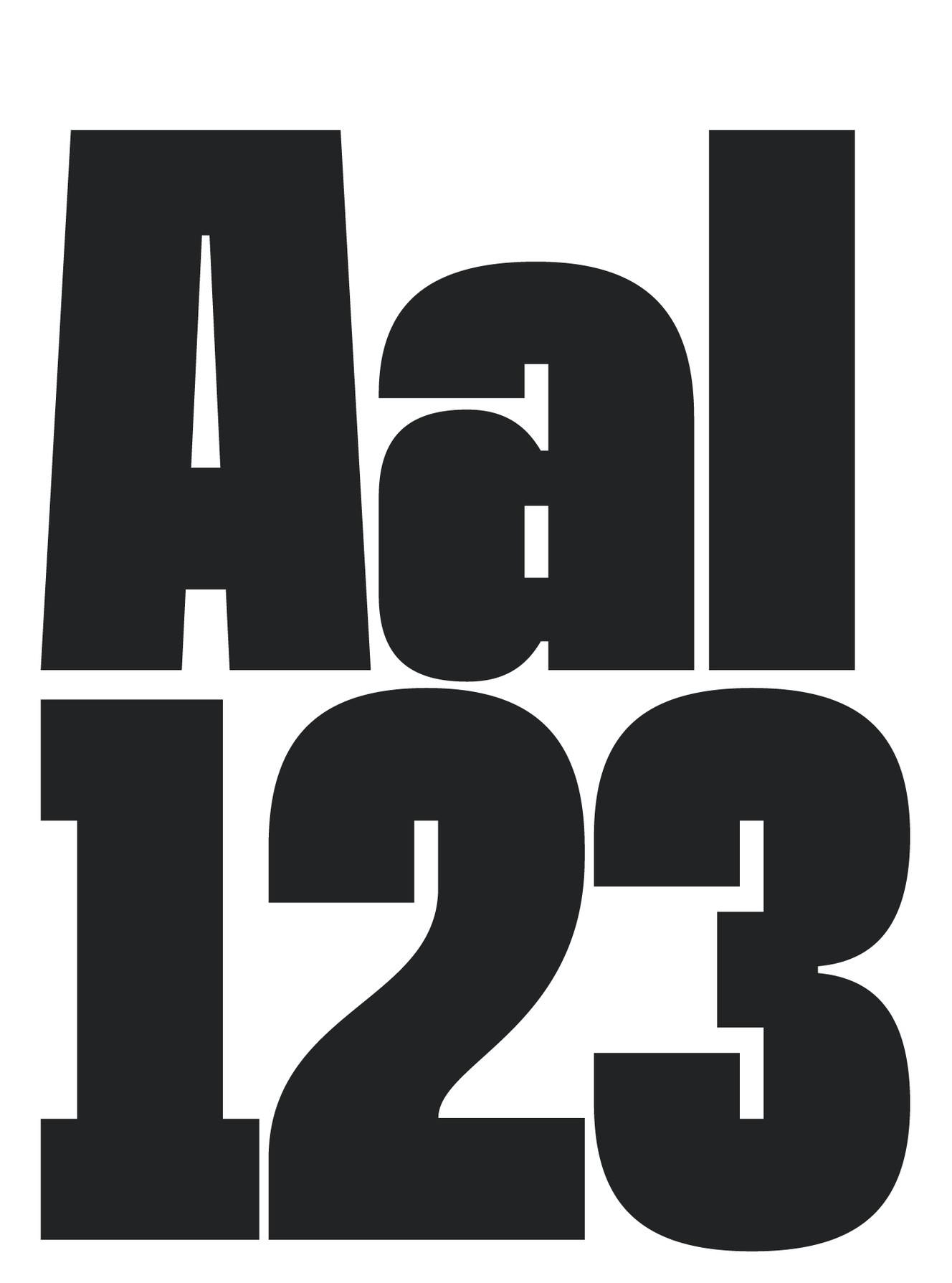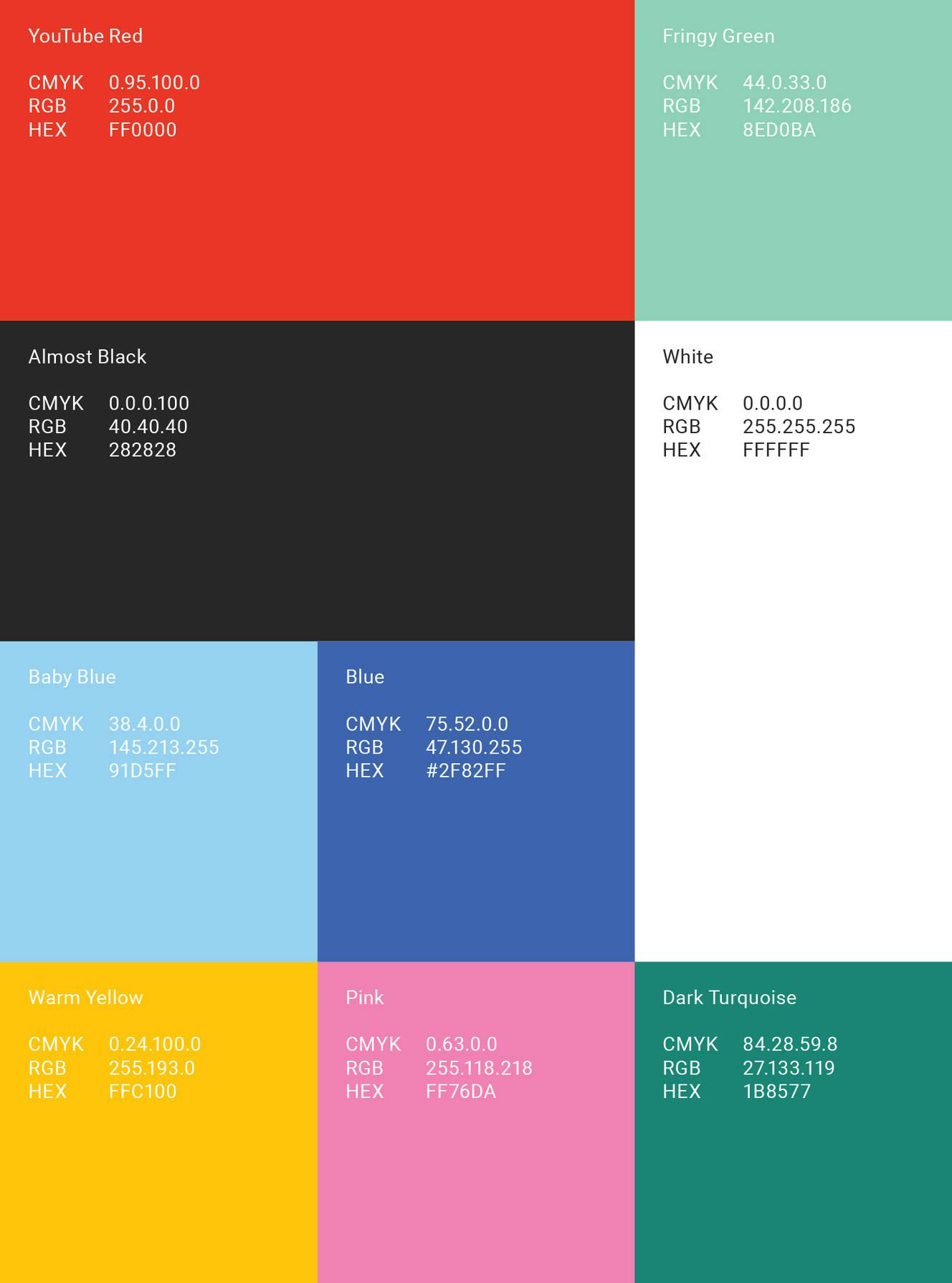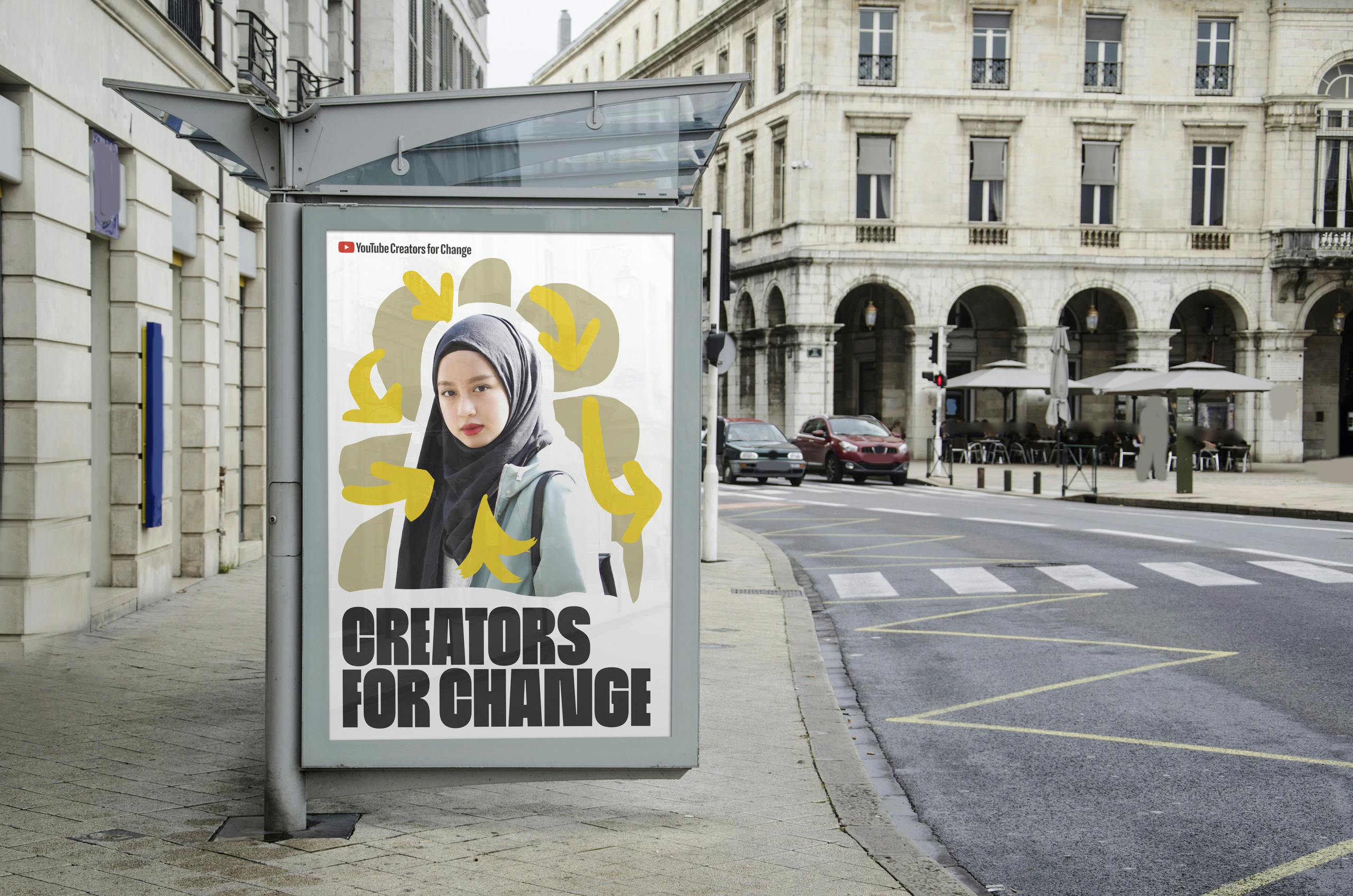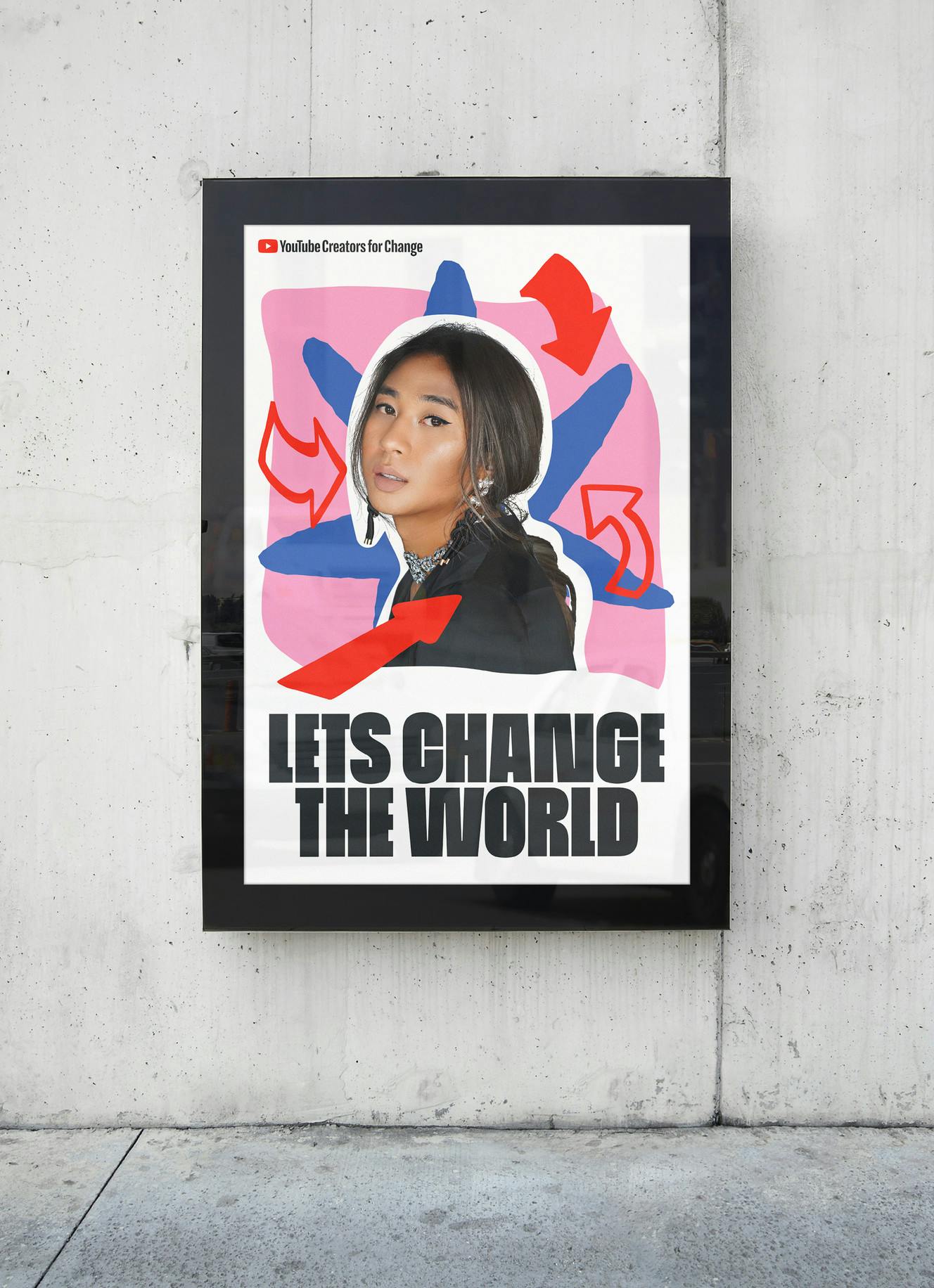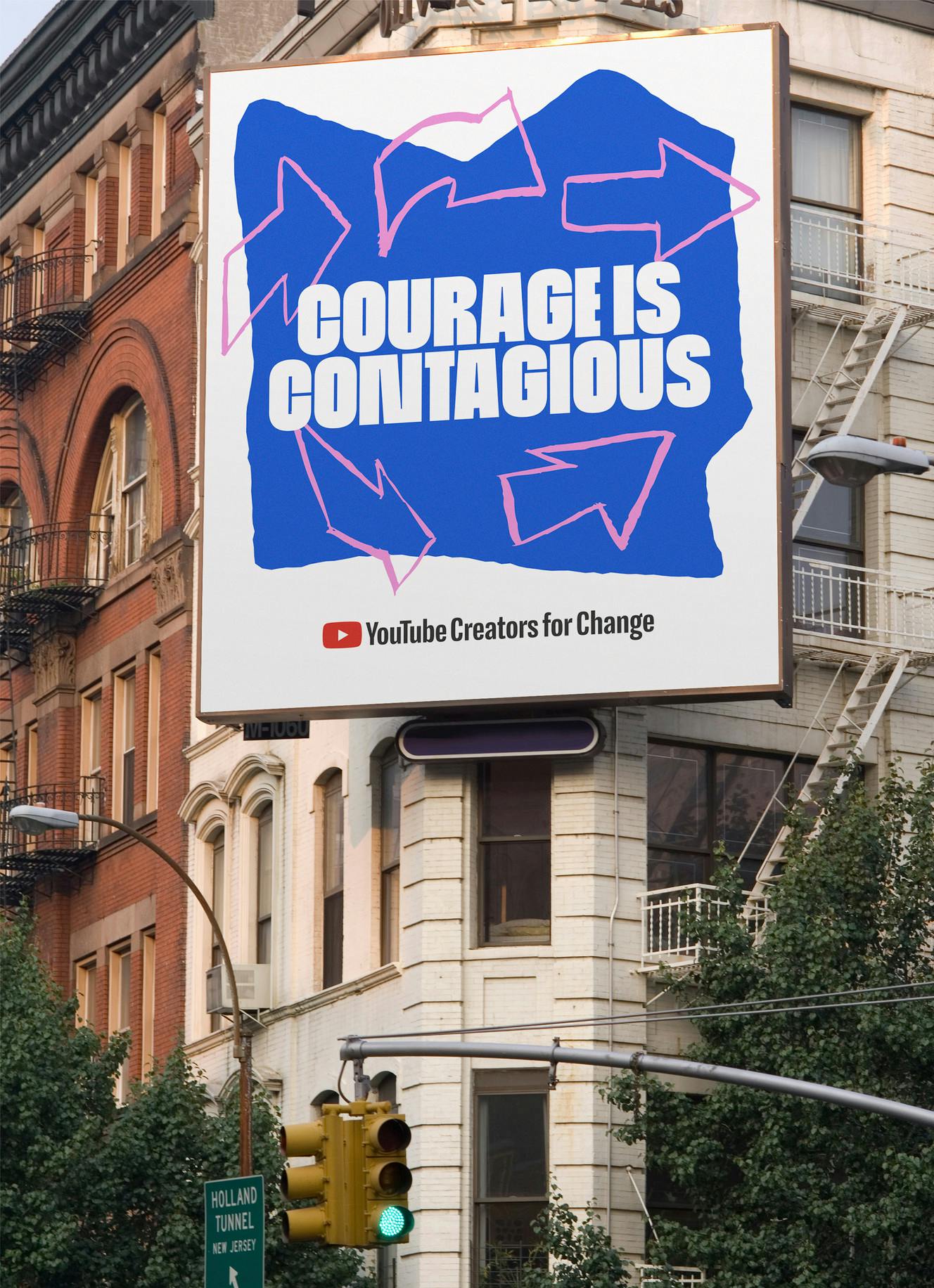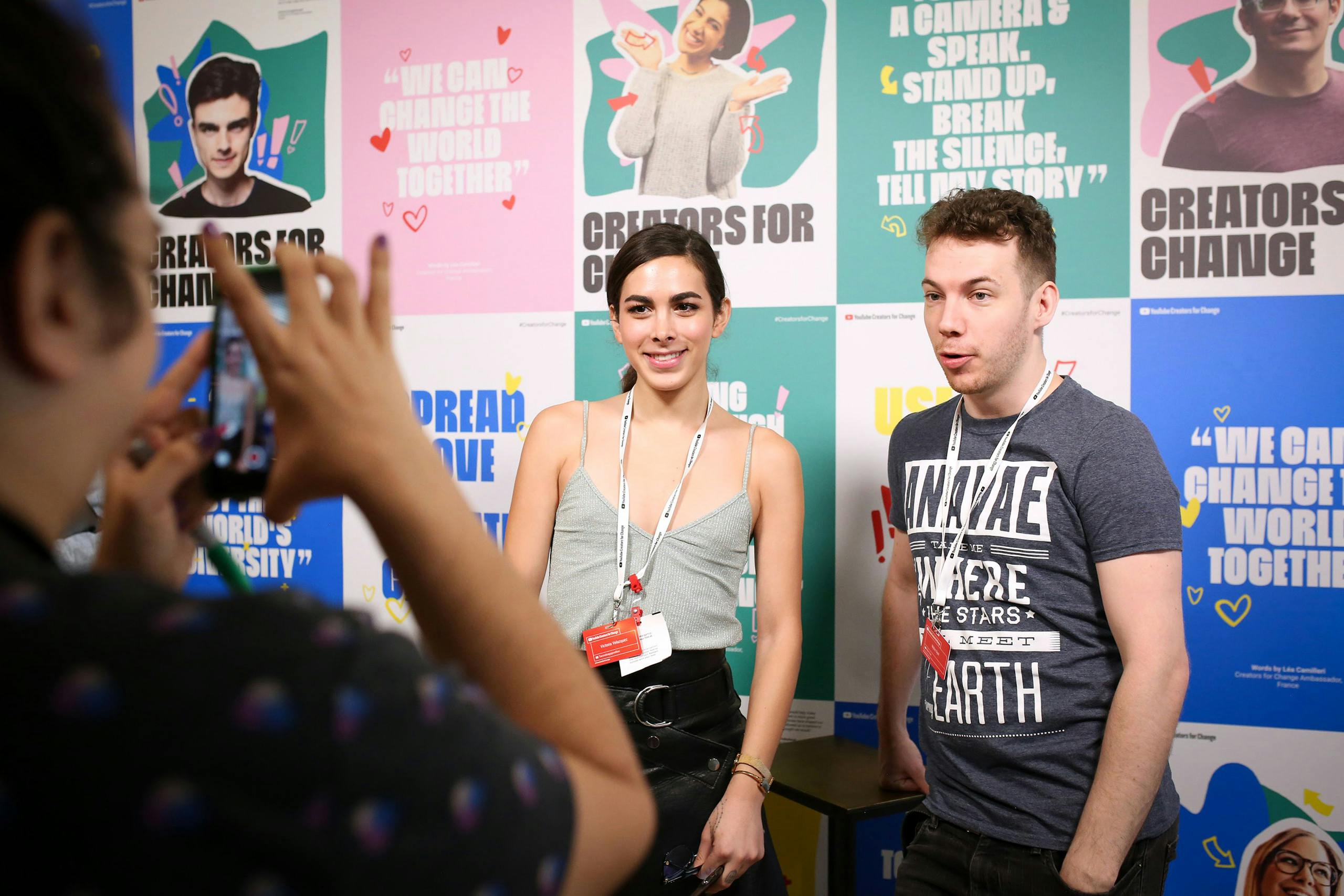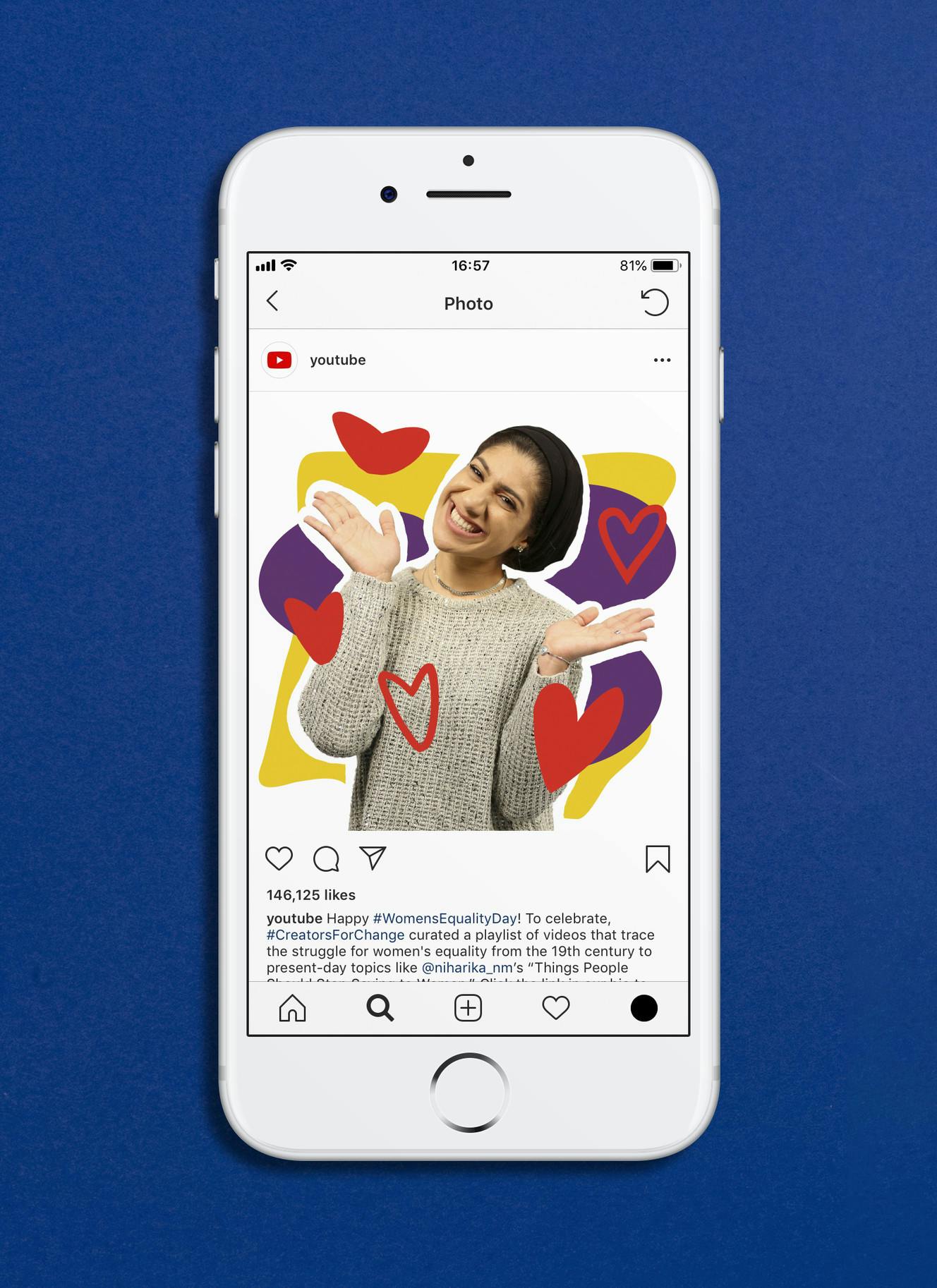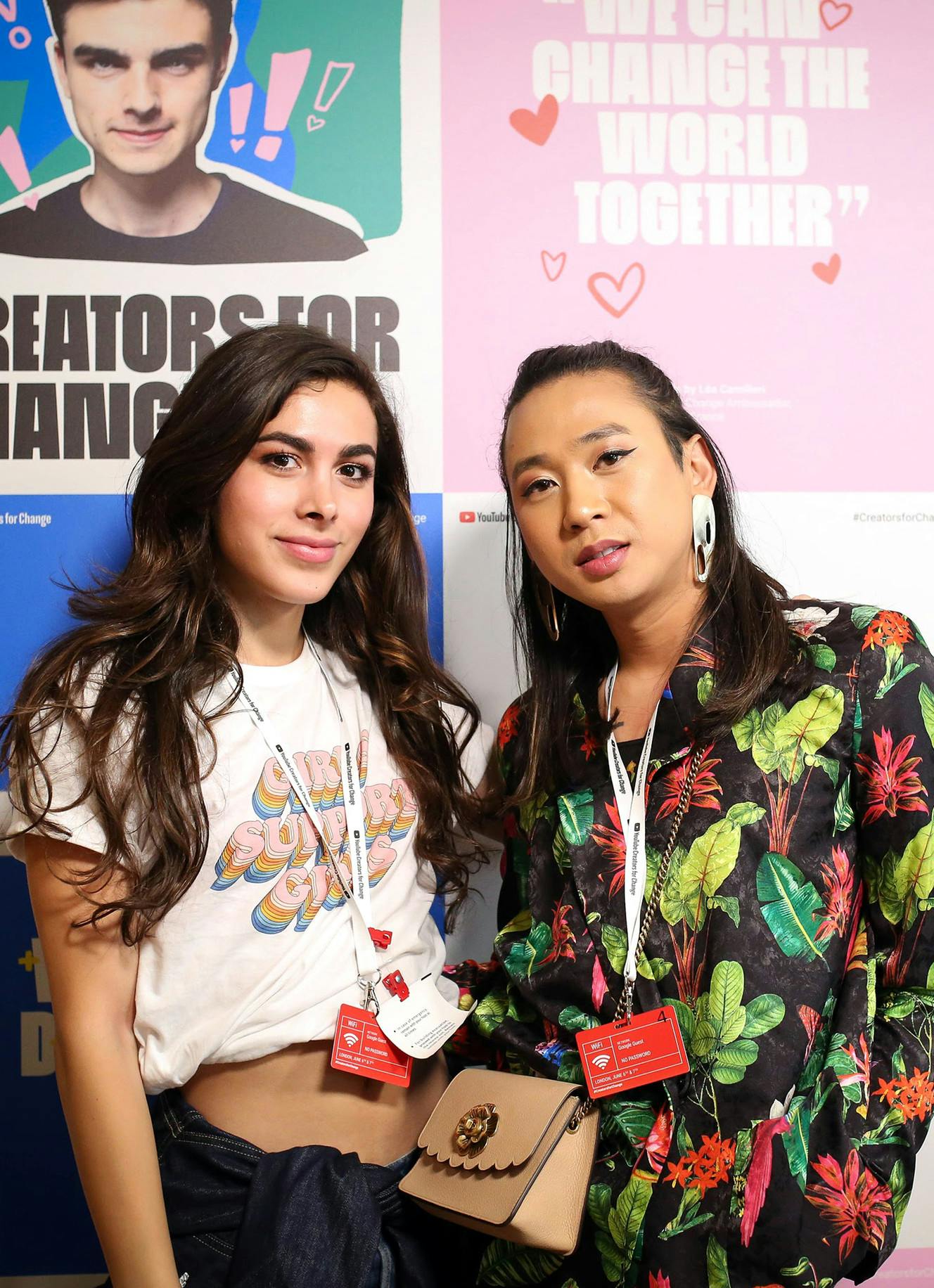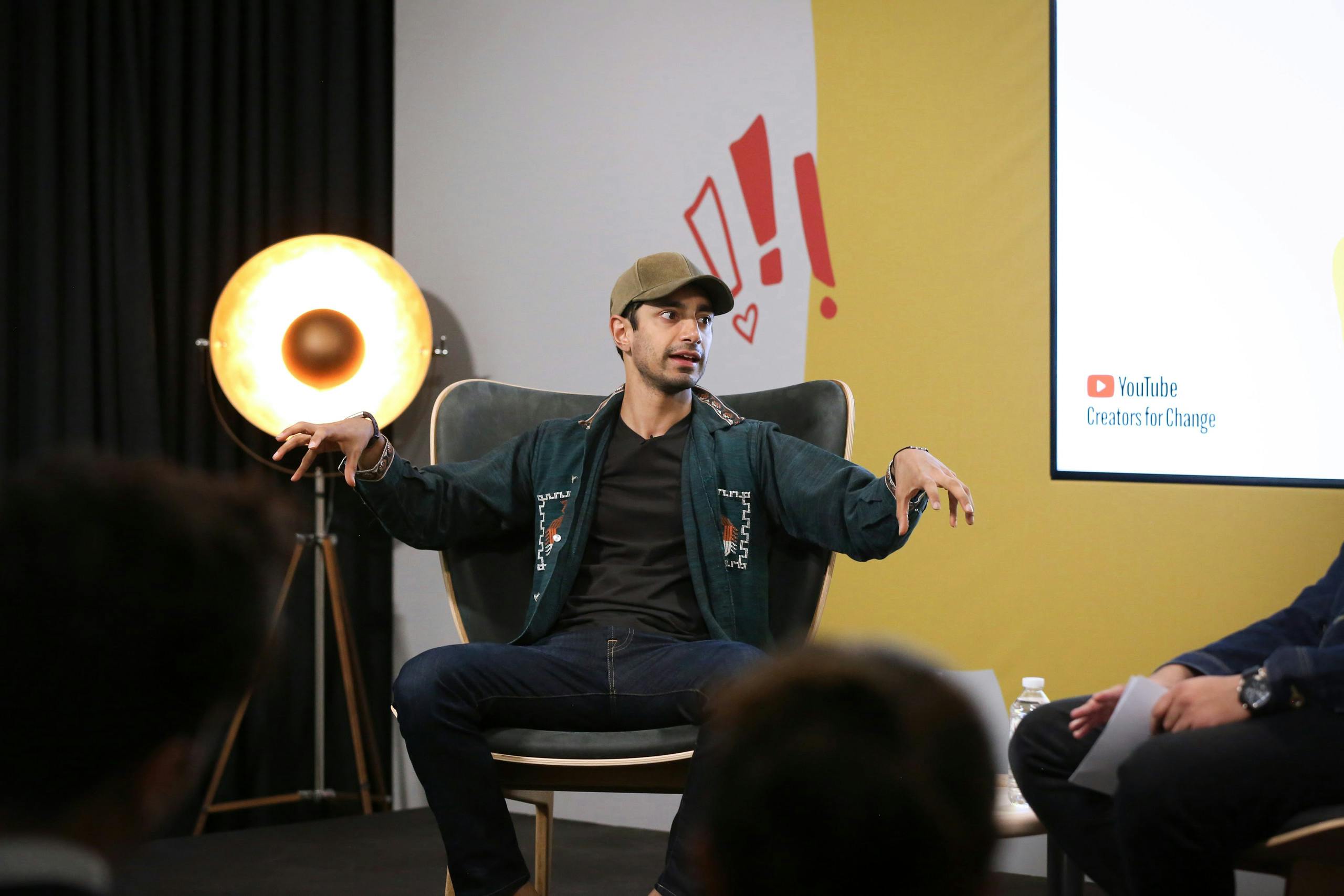 Deliverables:
Animation & Motion
Art- & Creative Direction
Brand Identity
Brand Positioning
Design Guidelines
Environmental Design
Print Design
Social Media Assets
We set out to develop a new Brand Positioning and Visual Identity that felt as fresh, bold and empowering as the platform itself, connecting with Creators, the YouTube generation and beyond. Creators are the heart and soul of Creators for Change. Their talented and passionate voices bravely speaking out against hate and extremism online.

That's why the Visual Identity we designed took its inspiration from this idea of creators positively "hacking" the existing narrative. Overwriting this with their own bolder, louder and more vibrant counter-narrative.

Visually, this direction is inspired by the two distinct art movements - Neo expressionism and Pop Art - as well as the collage-feel we could already see Creators were using on their YouTube thumbnails.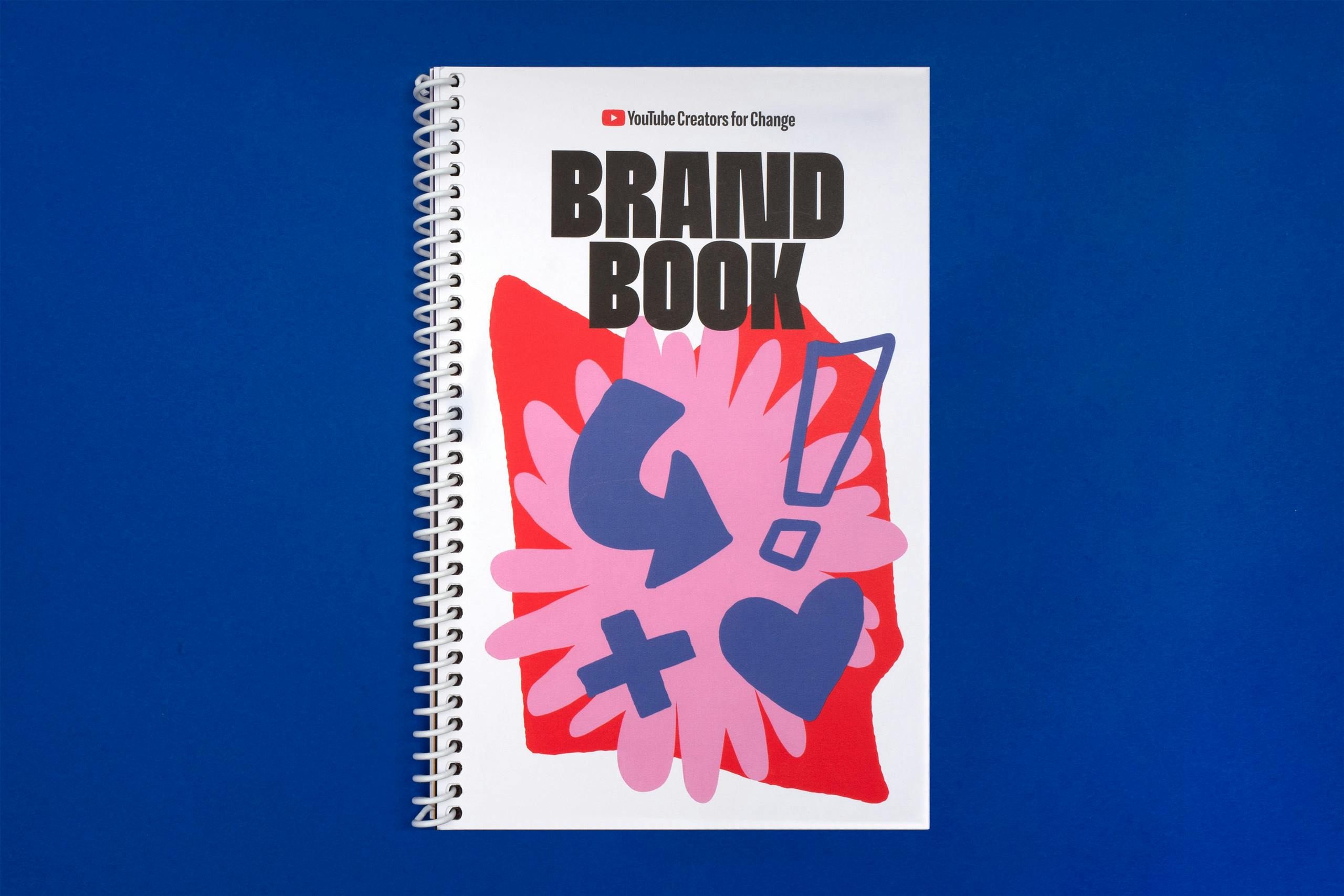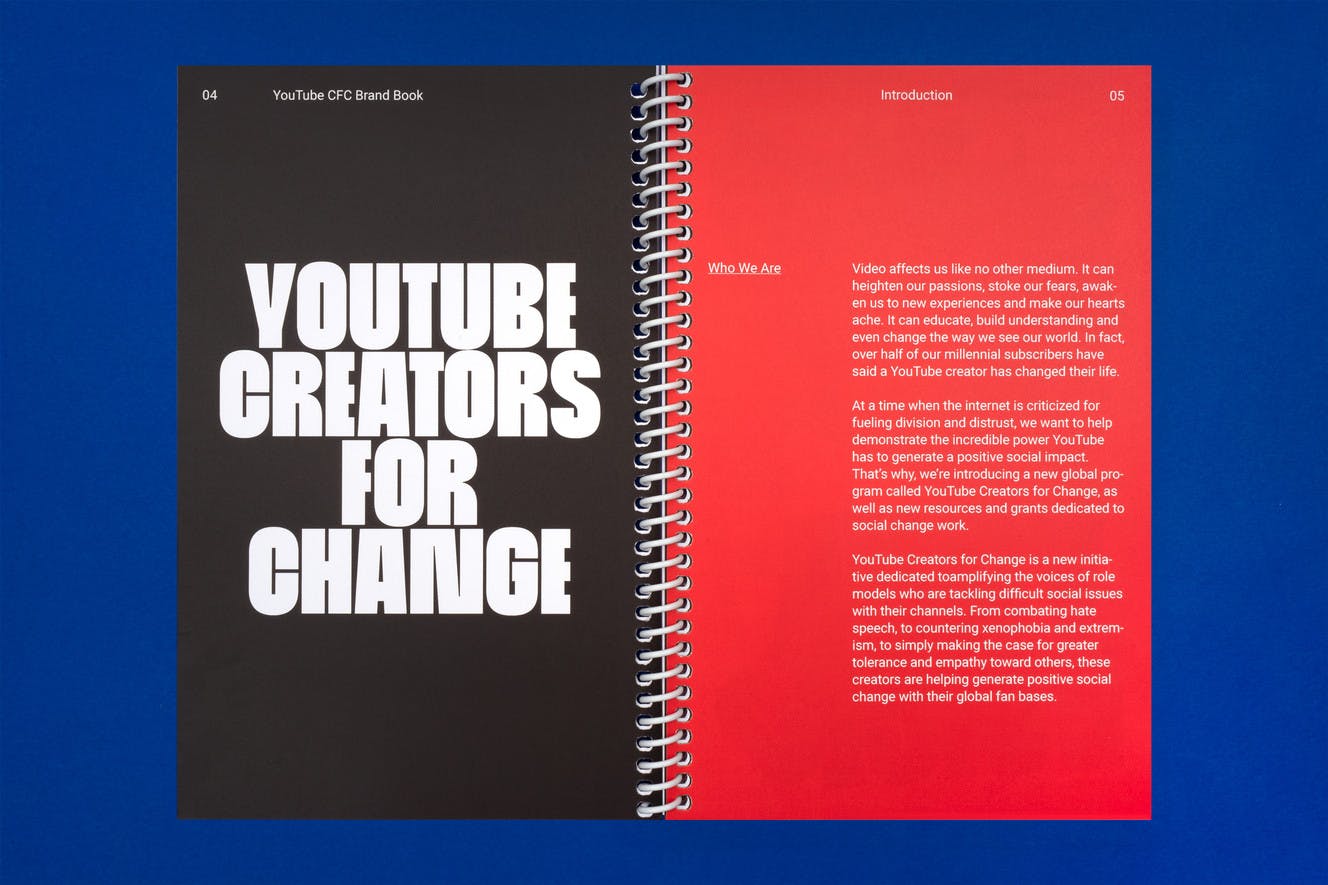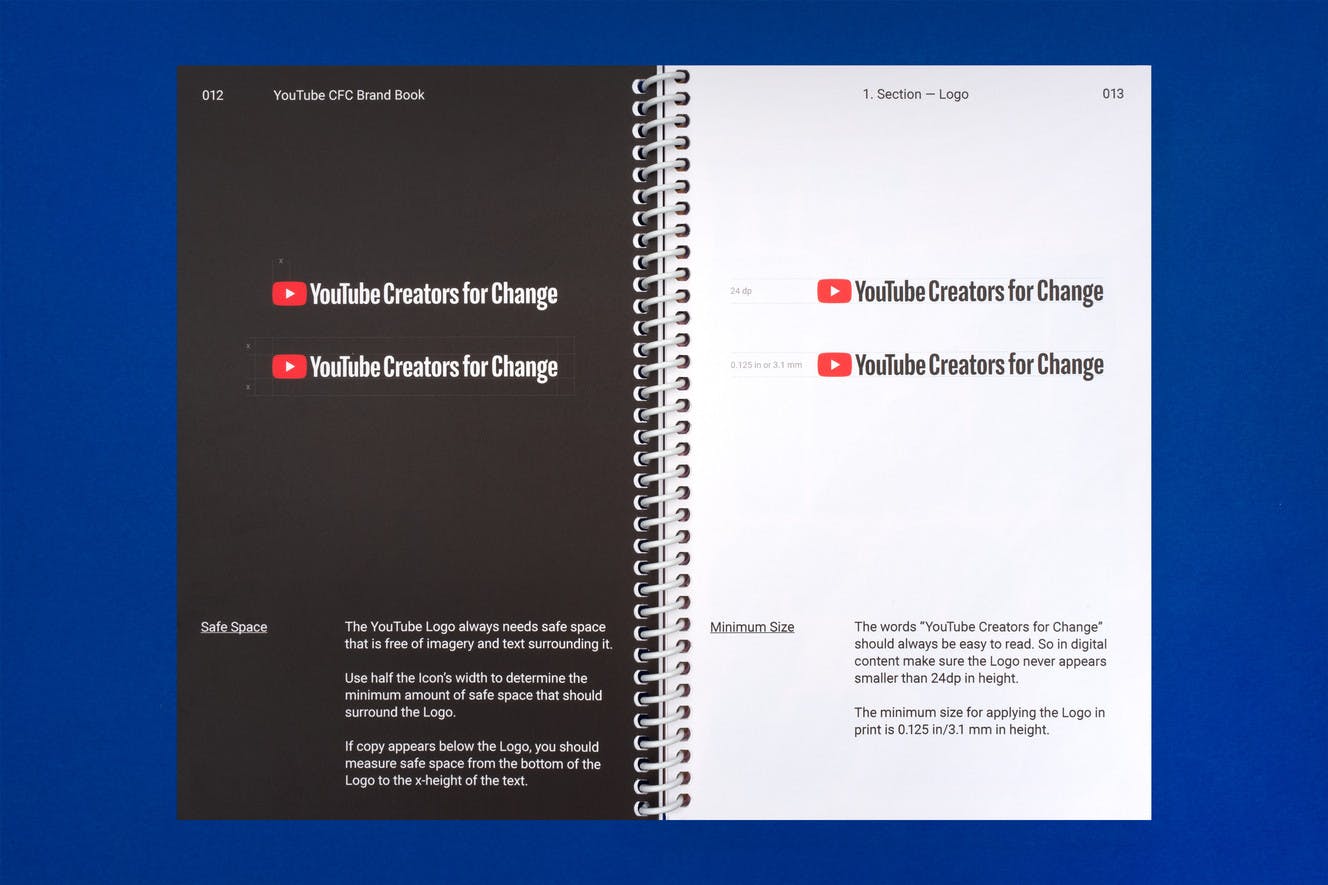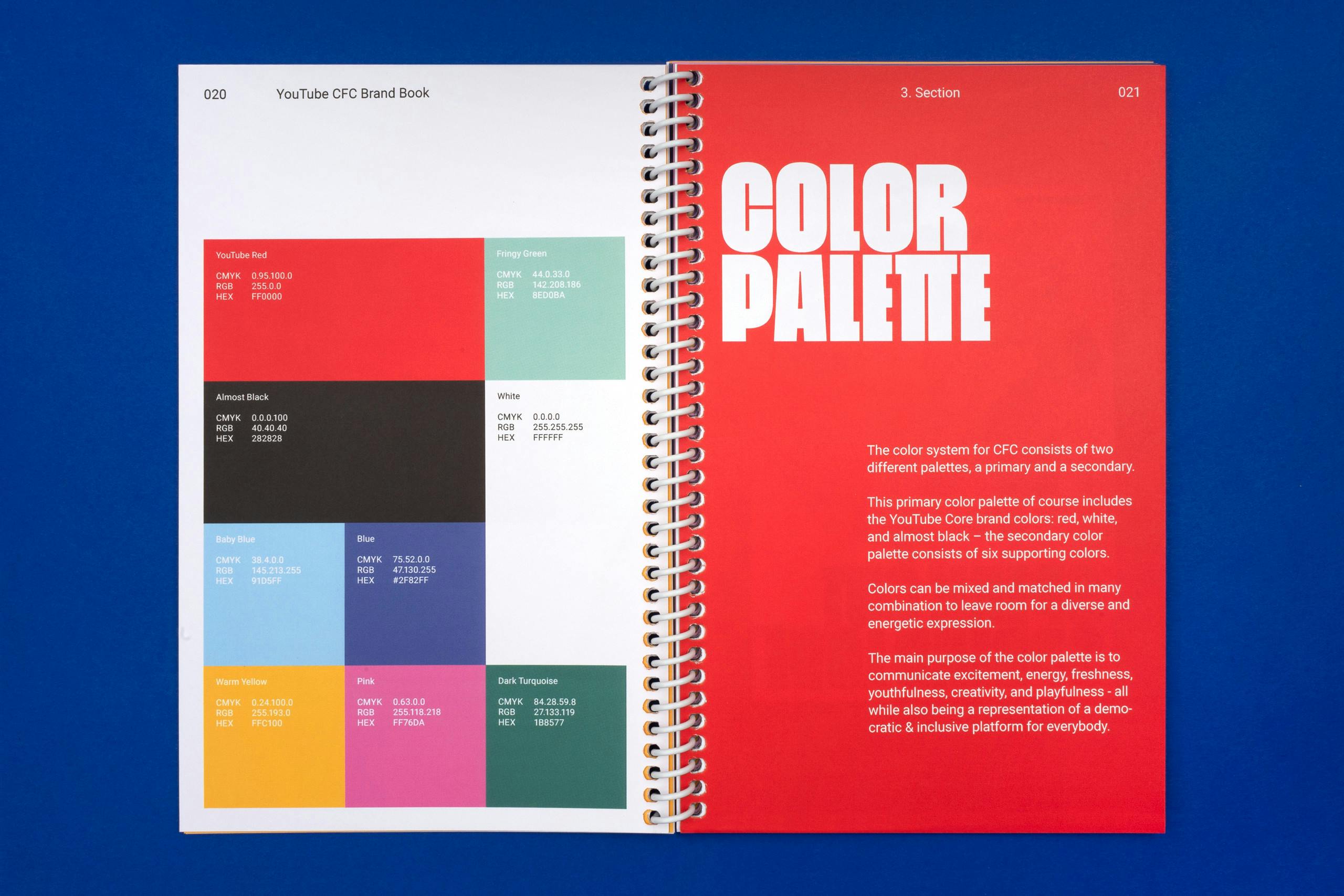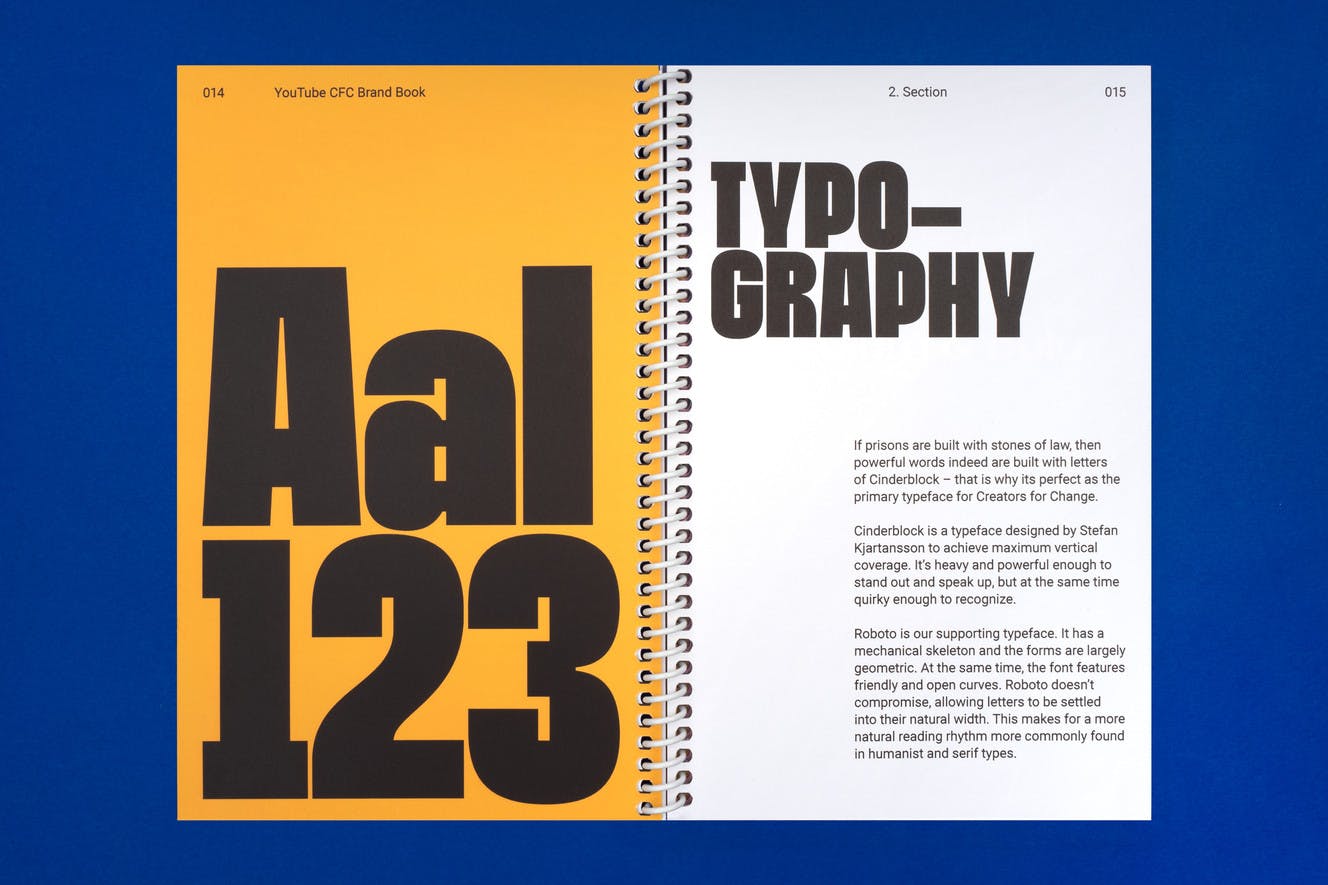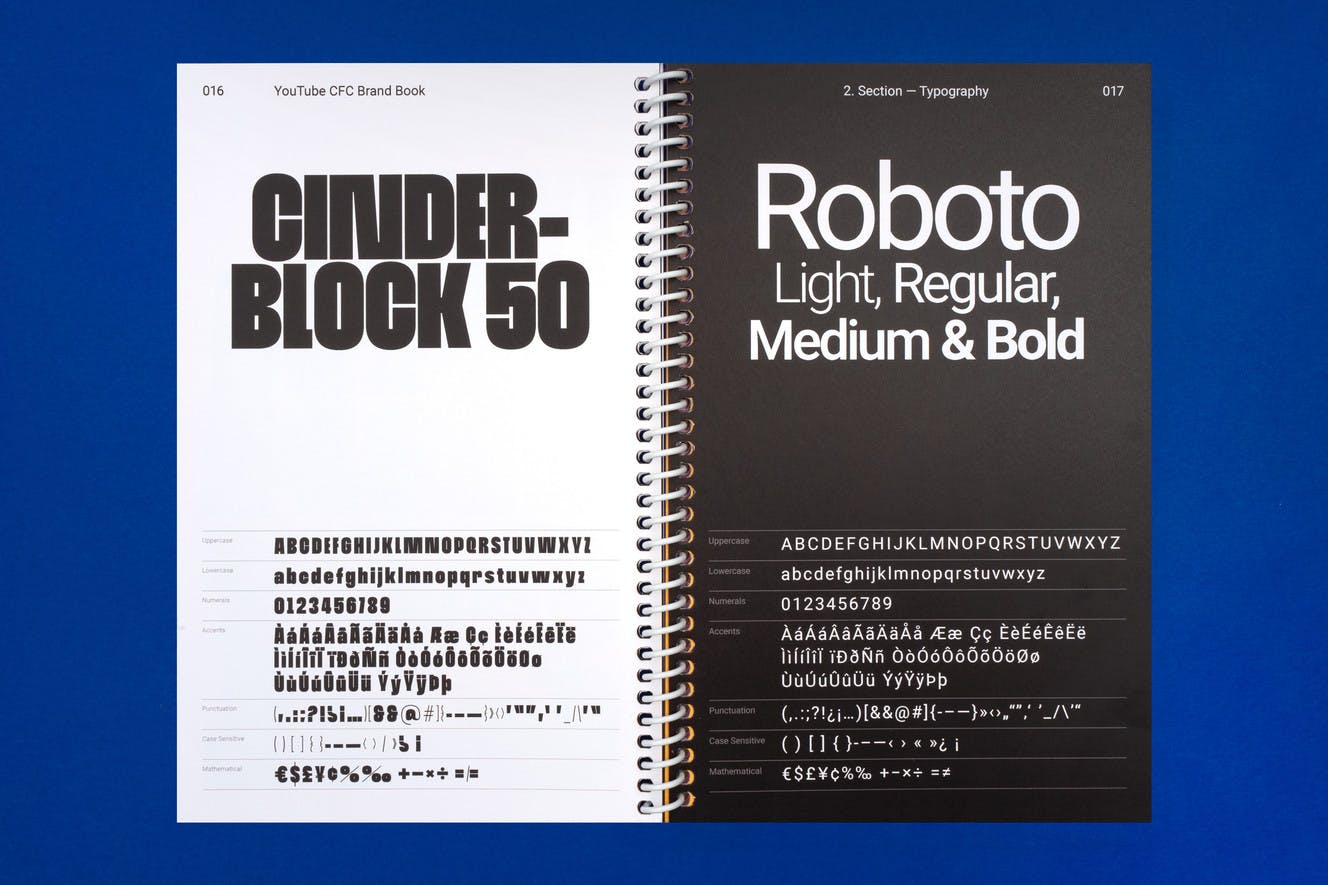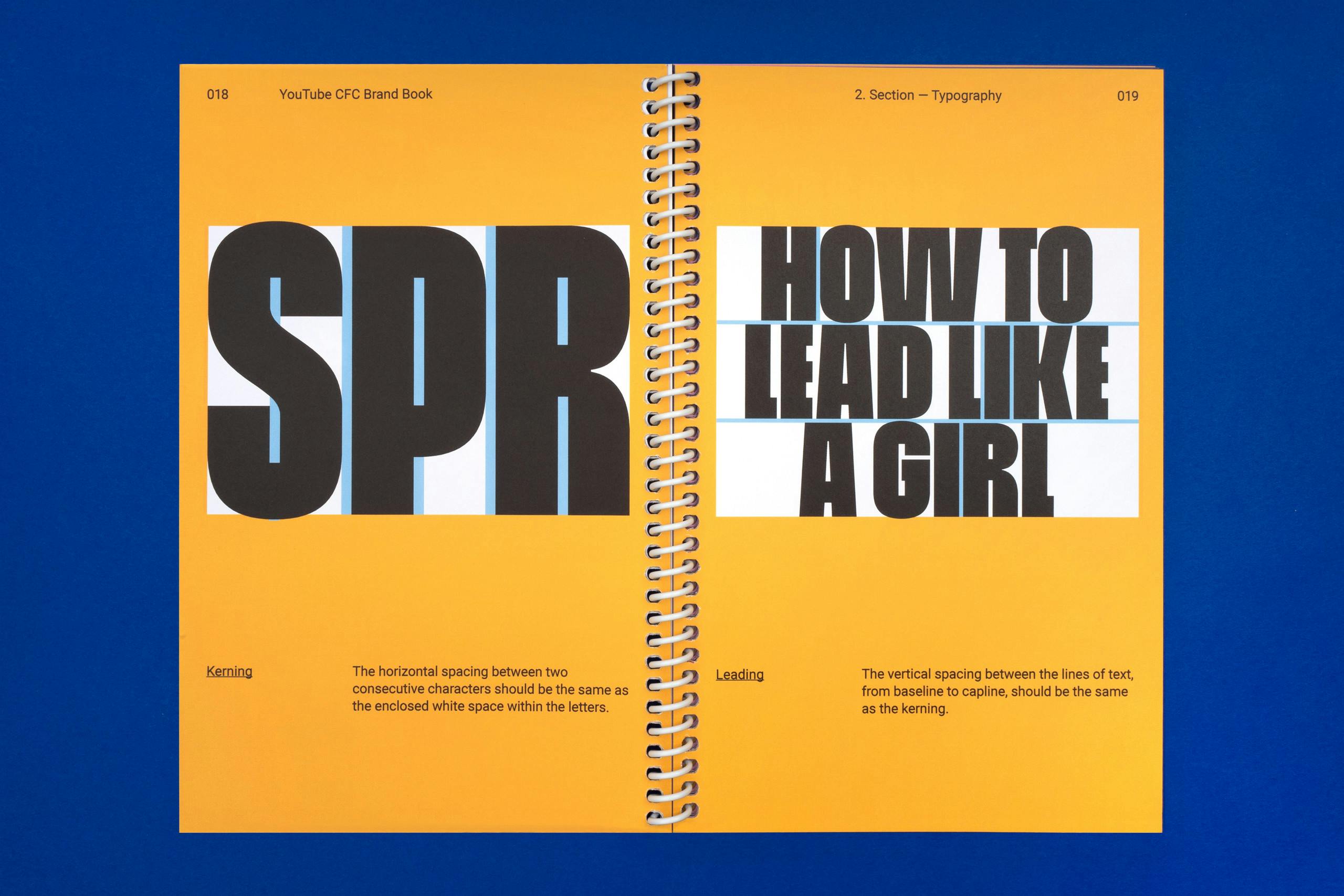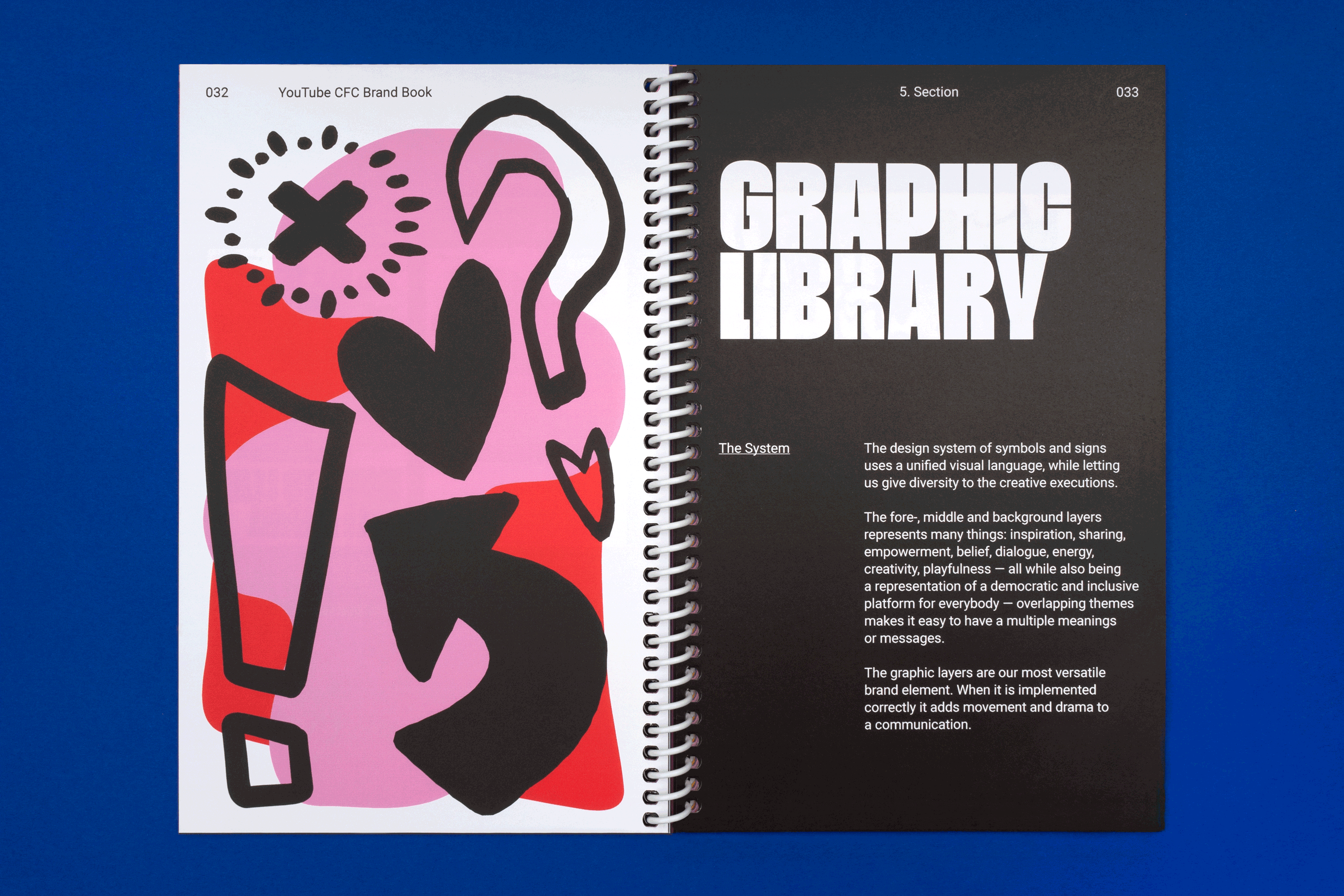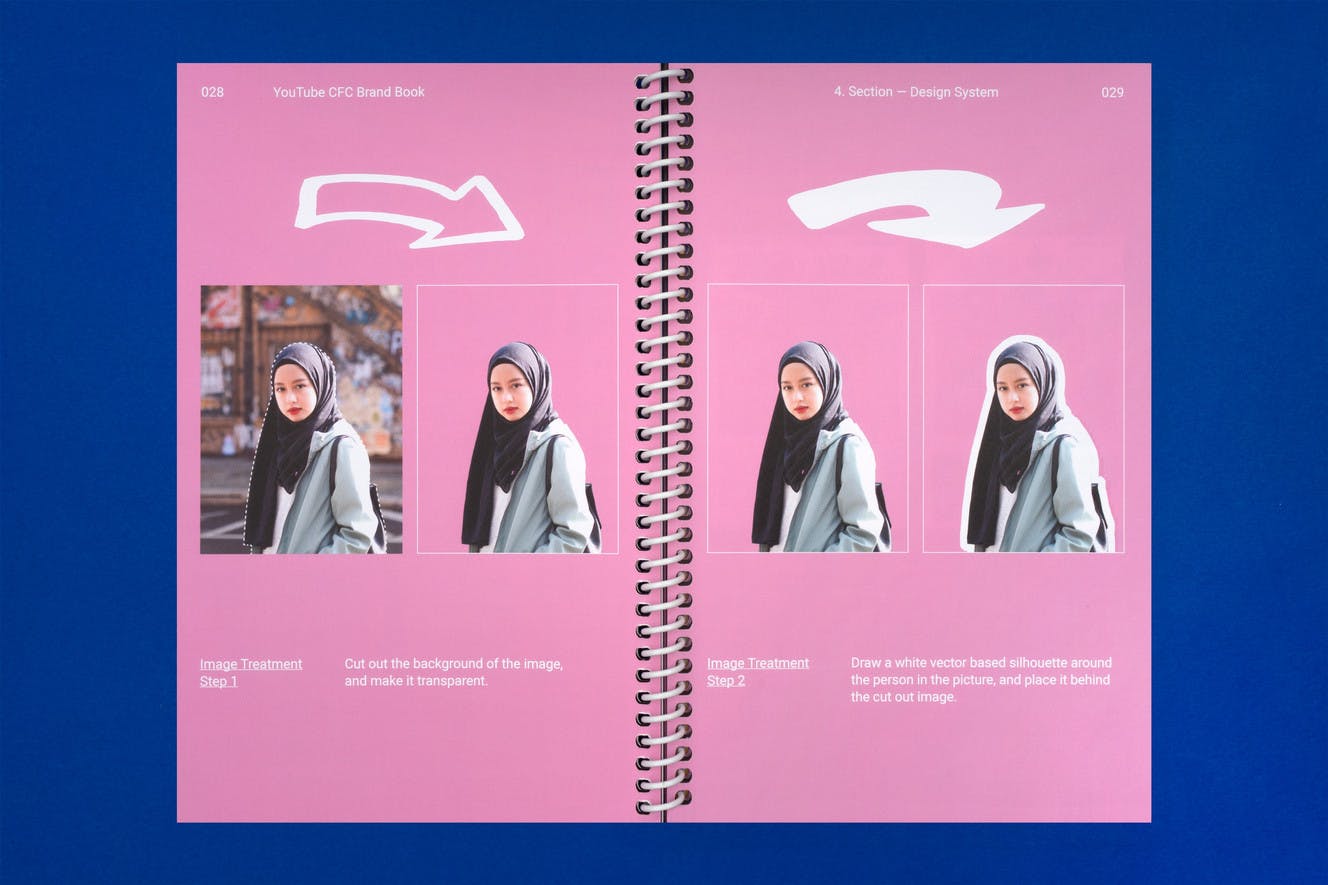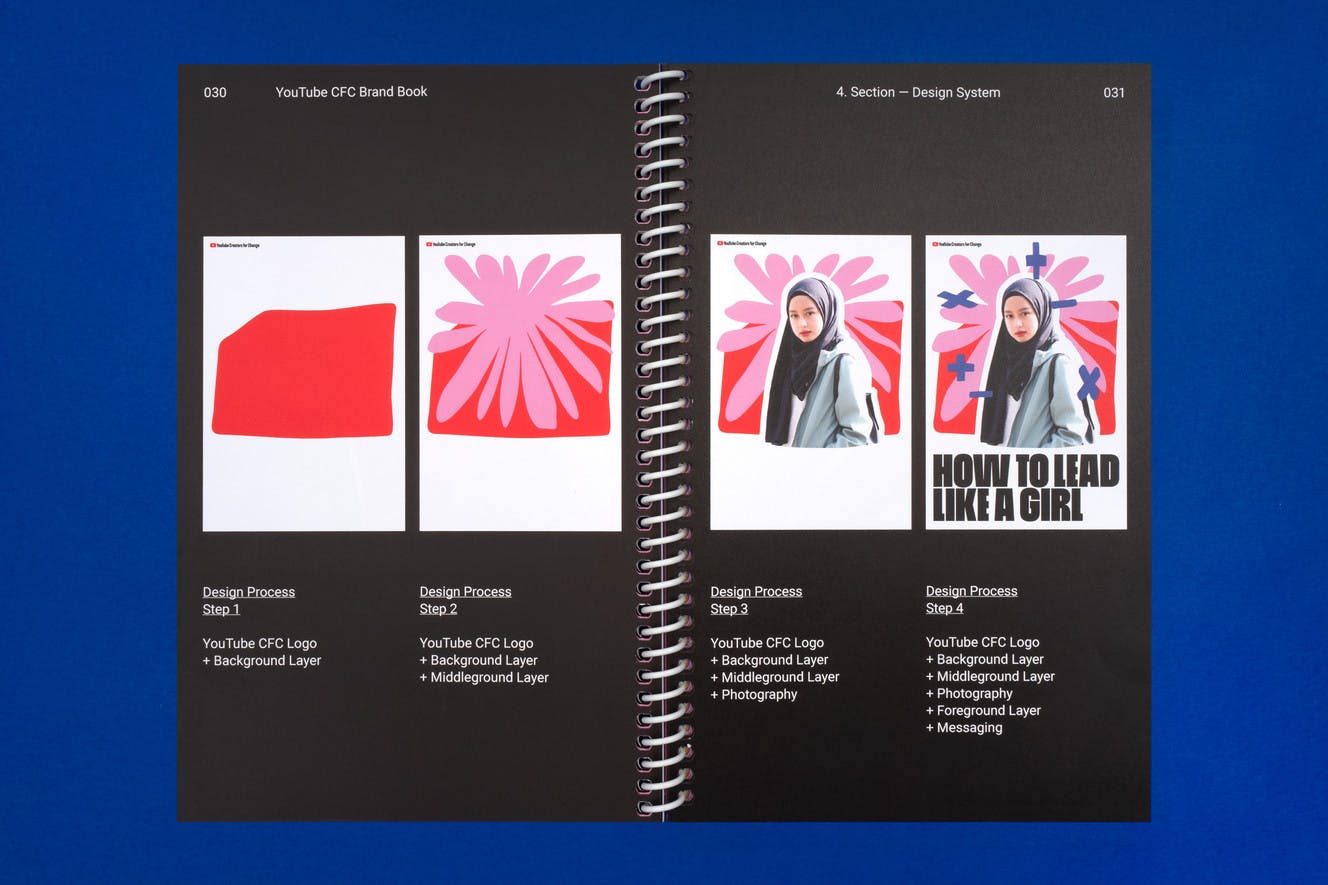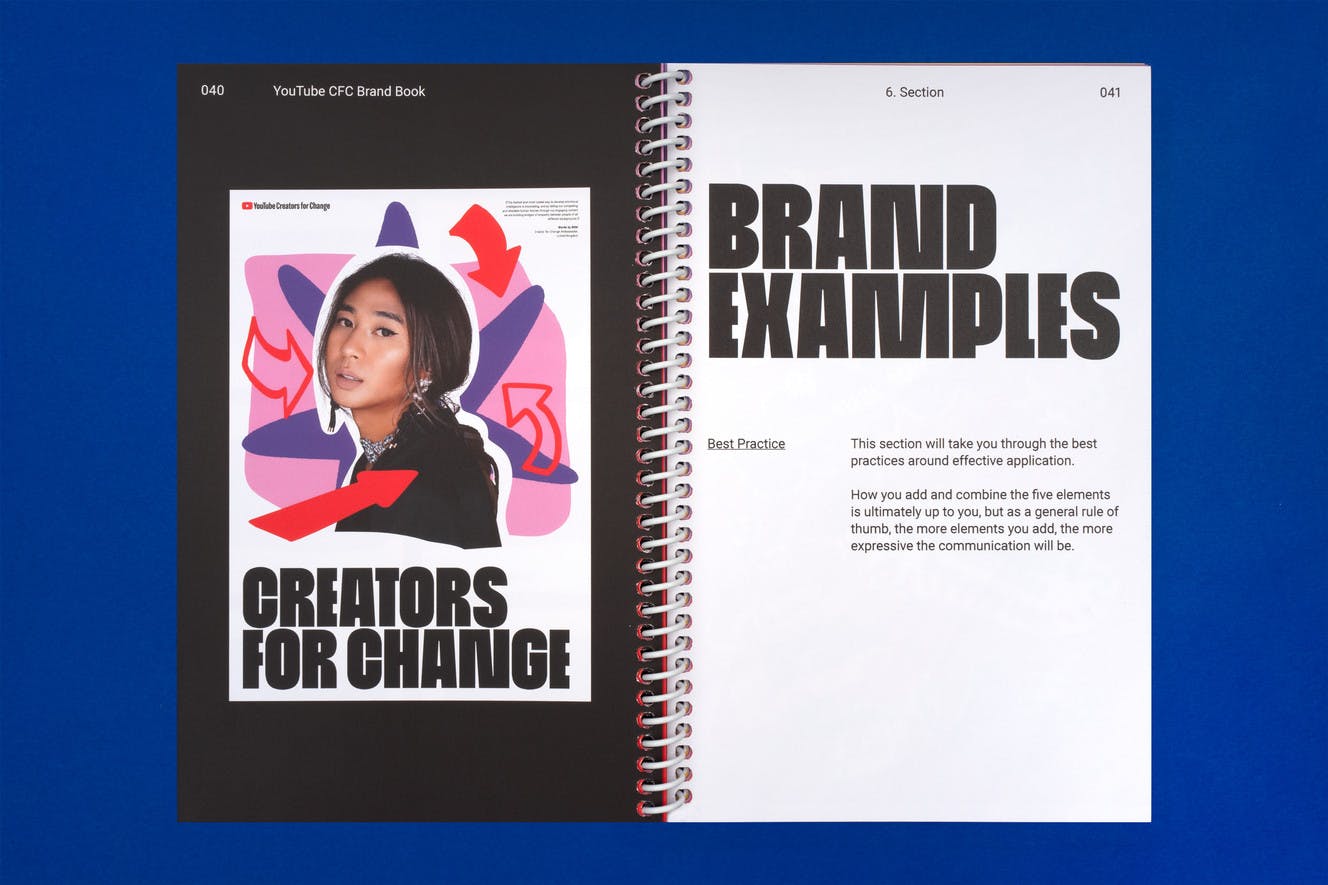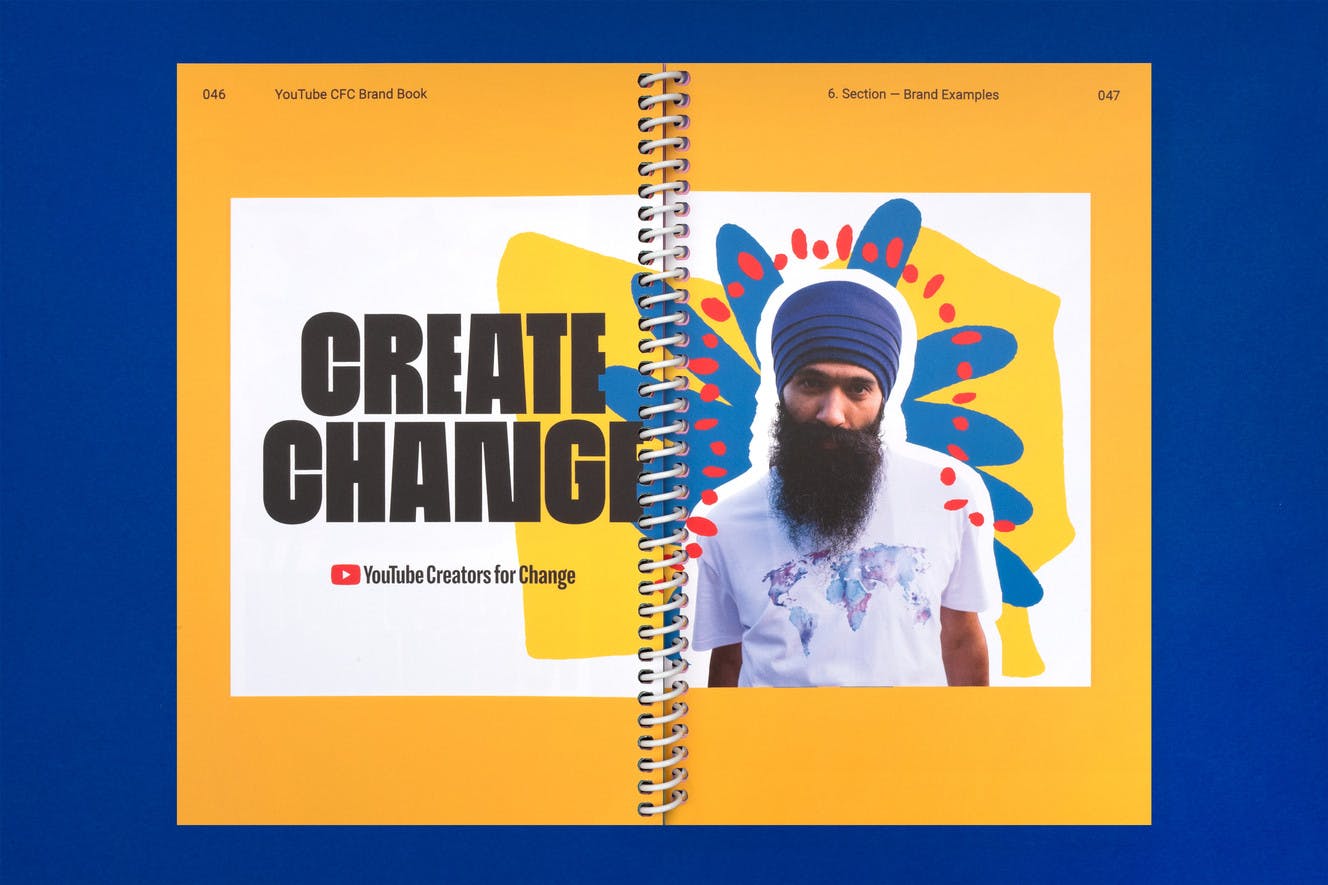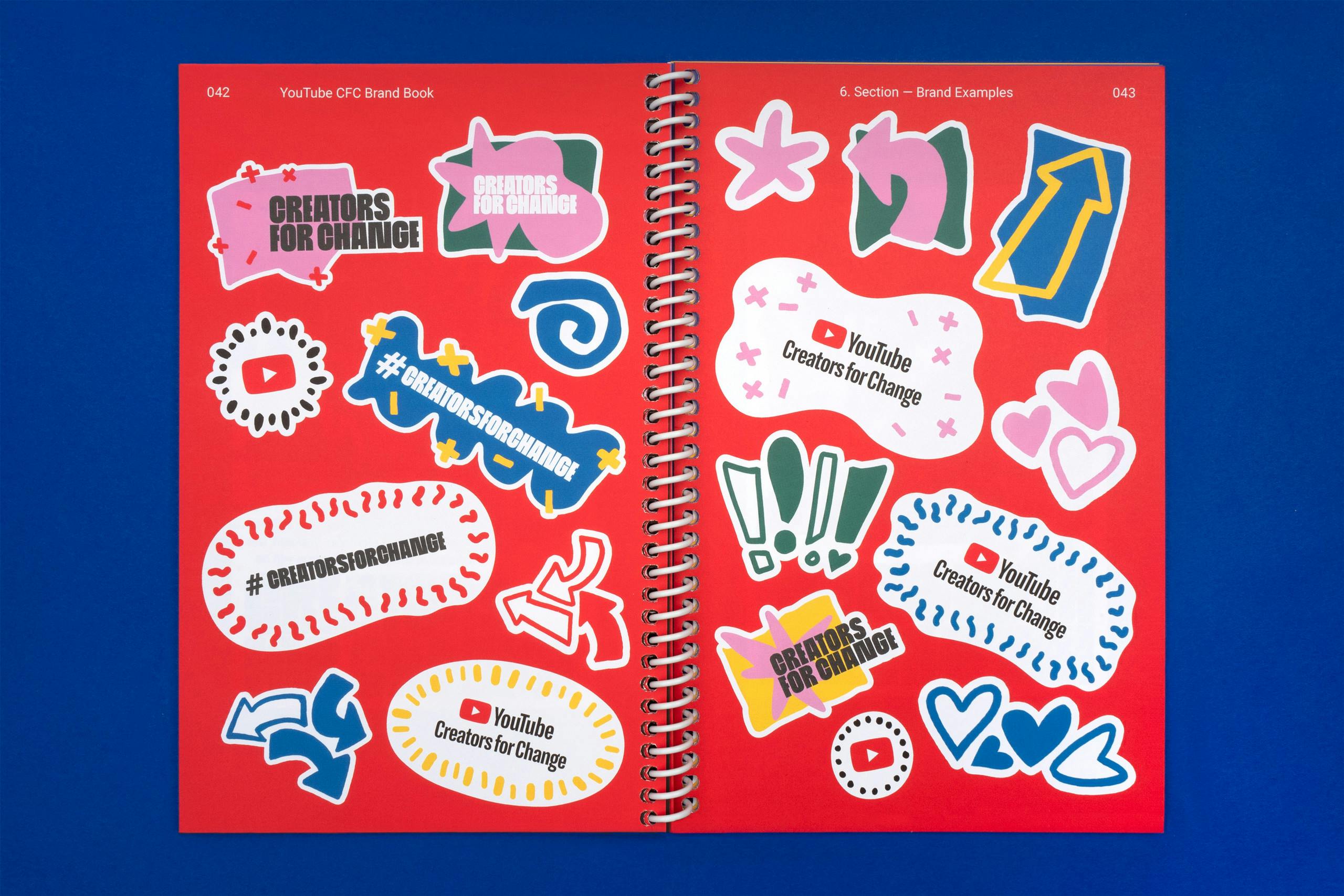 Creative Director:
Johanne Bruun Rasmussen

Senior Art Director:
Thorbjørn Gudnason

Senior Designer:
Casper Holden

Designer:
Robin Clidi

Senior Producer:
Savine Van As
Result — The new visual identity has been used on social media, posters and other event assets, including a booklet and sticker sheets.

The YouTube Creators for Change brand book was the last touch, and includes guidelines that will help inspire future creators, using the vibrant and bold visual identity we created.